The Village Inn offers a modern lounge bar and a traditional bar, each with their own distinct feel.
Decorated in warm tones with subdued lighting, our lounge bar offers a cozy atmosphere in which to enjoy your evening. Whether you want to have a lunch meeting or just chat with some friends, with food and WiFi available, all your needs are covered.
Extensive menu served until 9pm 7 days a week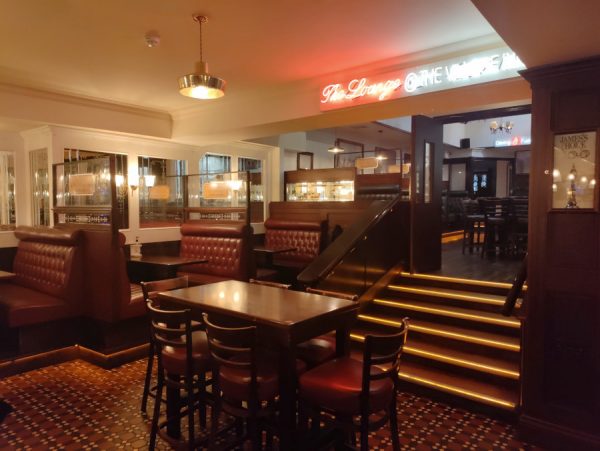 The lounge features 6 TV screens, allowing you to watch your favourite sport while having a bite to eat in comfortable surroundings.
For details on entertainment programmes see the Entertainment page.